Making bread is quite easy as long as you follow the recipe!! Well nearly...I decided to make some fresh bread to go with my soup. However, I fancied something spicy with my soup so decided to spice up my bread rolls.
Ingredients for 14 Rolls:
500grams of ready bread mix ( this saves you having to add yeast to the bread flour)
1 teaspoon salt
2 teaspoons butter
300 mls of warm water
1 tablespoon of sesame seeds
1 tablespoon of sunflower seeds
you can also use poppy seeds, oats or pumpkin seeds.
A mixture of chopped garlic (3 cloves), 2 green chillies and a small bunch of coriander
2 tablespoons of milk
Method:
1. Add the butter and salt to the bread dough and add the lukewarm water to it to make a dough. Using your palm, knead the dough on a floured surface for 5 minutes.
2. Shape the dough into a ball and place it in a lightly oiled bowl and cover it with a clean tea cloth. Leave it in a warm place for 2 hours.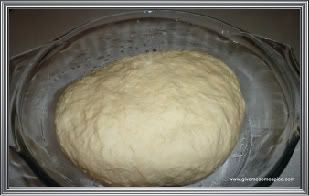 3. After 2 hours, the dough will double in size.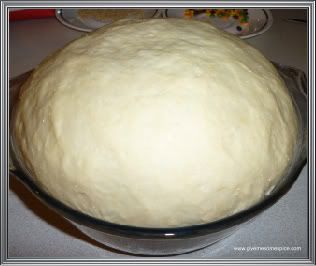 4. Transfer the dough on to a floured work top.
5. Knead it gently for 2 minutes.
6. Divide the dough into 2.
7. To one half of the dough, add the ginger, chillies and coriander mix and leave the second batch as plain bread rolls.
8. Divide both the halves into 7 equal pieces making 14 rolls.
9. Ensure that each roll is a round ball.
10. Arrange the rolls on a greased baking tray by arranging 6 rolls around one central roll so that they are almost touching.
11. Brush each roll with milk and top each roll with the different seeds like sesame, sunflower etc.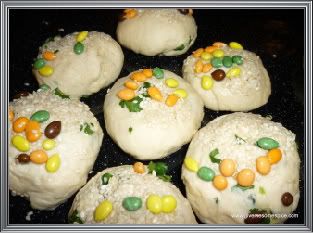 12. Leave the rolls in a warm kitchen for 20 minutes.
13. Preheat the oven to 200 degrees Centigrade.
14. Place the bread rolls in the top half of the oven and bake for 15 minutes.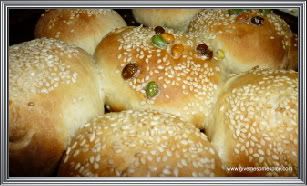 15. Serve the warm rolls with soup or any other rasams. These are great with pav bhaji too. The spicy rolls were a great favourite with my family.
If you enjoy reading my blog, please click on Follow or become a fan of my page on
Facebook
or follow me on
Twitter
My blog is also available on
Kindle
www.givemesomespice.com