Now that the weather is getting colder, it's nice to have freshly made hot soup for a quick lunchtime snack or as a starter when inviting friends to dinner. Here's my quick and easy recipe. You can use the same recipe for nearly any vegetables you may have in your cupboard. If you do not have fresh tomatoes, you can always use tinned tomatoes.
Ingredients for 4-6 servings
5 medium ripe tomatoes
1 medium potato
1 medium carrot
1 medium pepper
1 medium onion
2-3 tablespoons tomato puree
Single cream (use at least 3 tablespoons – more if you like)
Half a teaspoon of turmeric
Salt to taste
Pepper to taste
2 teaspoons grated or ground ginger
2-3 cloves of freshly grated or crushed garlic
Method: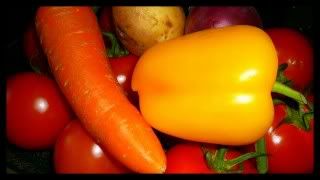 1. Grate the potato, onion,carrot and pepper.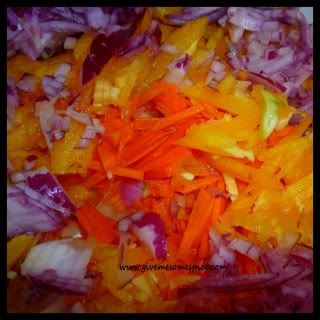 2. Gently slice the tomatoes and dip them in boiling water to remove as much of their outer skin as you can. Dice the tomatoes into small cubes and pour the tomato puree on the tomatoes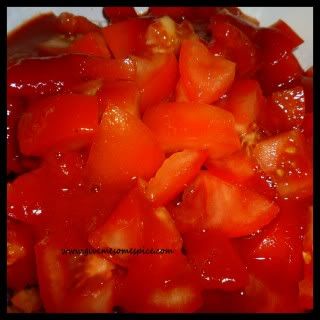 3. Mix all the vegetables in a saucepan and cook them on a medium heat.
4. Add the herbs like ginger, garlic and the spices like turmeric, salt and pepper.
5. Once the tomatoes start to soften, add two cups of water to the mixture.
6. Cook until all the vegetables soften. If you have the time, add another cup of water and allow this to simmer on a low flame for half an hour.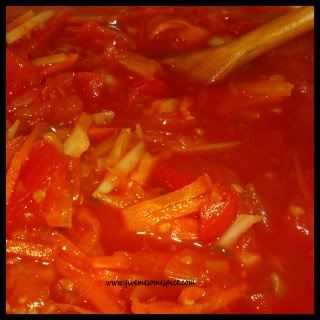 7. Either transfer the thick soup into a blender or using a hand blender, blend the soup. At this stage if you find that the soup is too thick - you can add some boiling water to the soup.
8. Add the cream, taste the soup and make adjustments as required. If you find the tomatoes to be quite sharp - you can add a bit of honey or jaggery to the soup.
9. Serve with croutons and warm French bread.
I would like to take this opportunity to thank Biren of
Roti N Rice
for sharing this lovely award with me. It is such an honor to be included in her 15 personal favorite blogs. The Award came at just the right moment as I was feeling a bit demotivated about blogging!!
Here are the rules of the award:
1. Accept the award. Post it on your blog with the name of the person who has granted the award and his or her blog link.
2. Pay it forward to 15 other bloggers. Please don't leave it general and just invite all your blogger friends to collect the Award. It's always nice to be nominated so please do the favour and nominate 15 bloggers to share the Award with.
3. Contact those blog owners and let them know they've been chosen.
It was hard picking 15 bloggers to share this Award with. I would like to share this honor with the following 15 (please visit their blogs as they are all fantastic) :
1. Biren from
Roti N Rice
2. Jagruti from
Joy of Cooking
3. Nayna from
Simply food
4. Prerna from
Indian simmer
5. Jay from
Jayz Kitchen
6. Nivedita from
Nivedita's kitchen
7.Ayesha from
Taste of Pearl City
8. Jay from
Tasty Appetite
9 Torview from
Torview Toronto
10. Akila from
Akila's kitchen
11. Tanvi from
Sinfully Spicy
12. Satya from
Super Yummy Recipes
13. Priya from
Priya's Easy N Tasty Recipes
14. Rachana from
Veggi Fare
15. PJ from
Seduce Your Taste Buds
If you enjoy reading my blog, please Follow or become a fan of my page on
Facebook
or follow me on
Twitter
. Please feel free to let me have your honest comments
www.givemesomespice.com