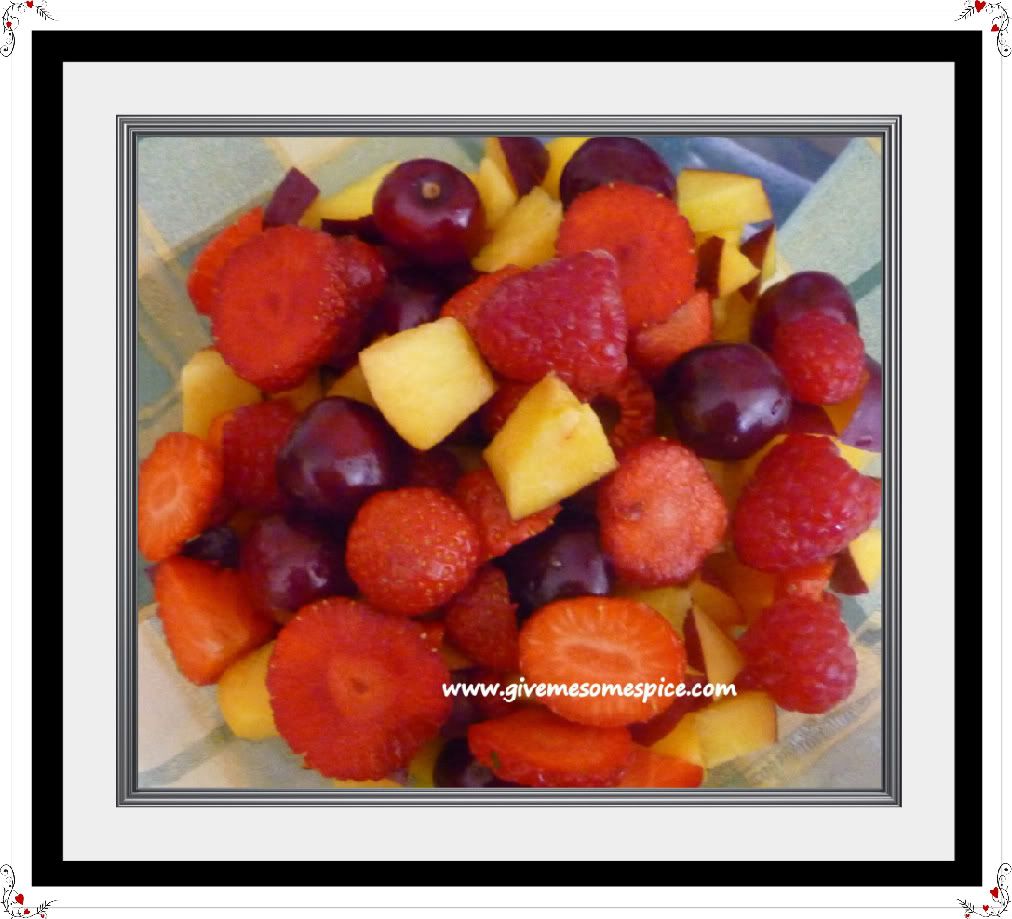 It's been really hot in UK this year and it's been too hot to cook meals that take too much preparation. Most of us have enjoyed the sunshine and survived on eating lots of fruit and salad. They are easy and simple to make and can be served on their own or with cream or ice cream. For extra special events, you can serve it with wafers etc.. You can also add pistachios, almonds and cashew nuts to the fruit salad. I have not really written down a recipe as it's very simple and every family has their own style of making a fruit salad. Also you can use any fruit that is in season. Just clean the fruit and chop it up and serve it chilled.
I refrain from adding banana to my salads as we all prefer to have bananas with our cereal in the morning. Also bananas tend to discolour in the fridge so it's best to add the bananas to the salad when you are ready to serve the salad.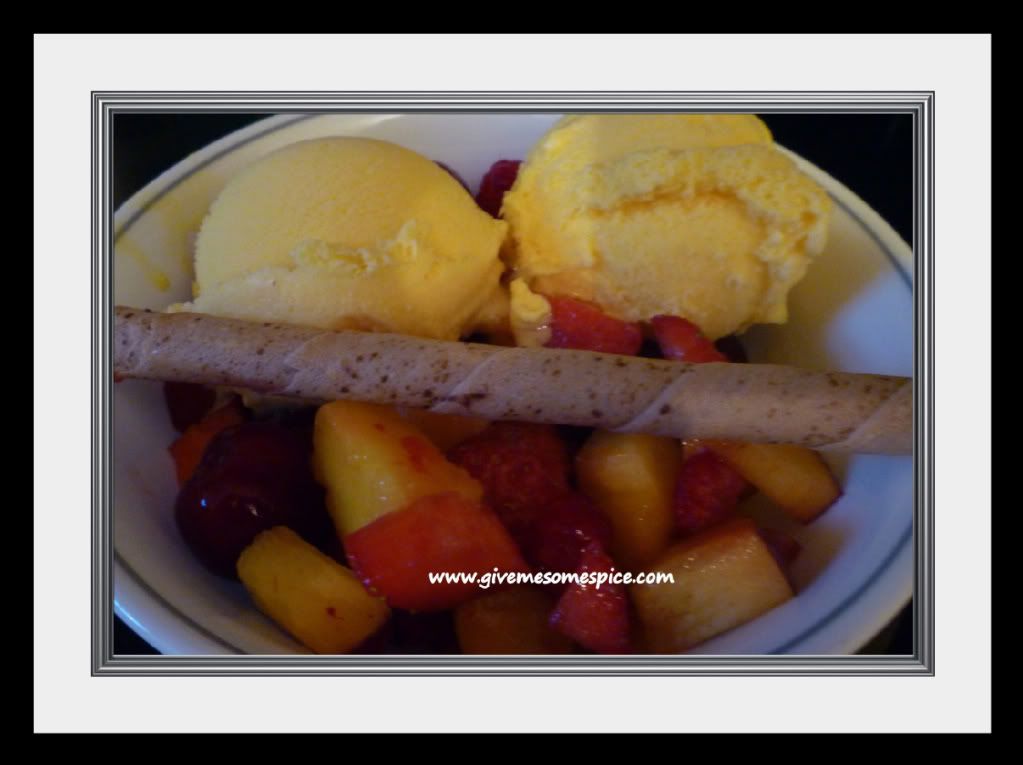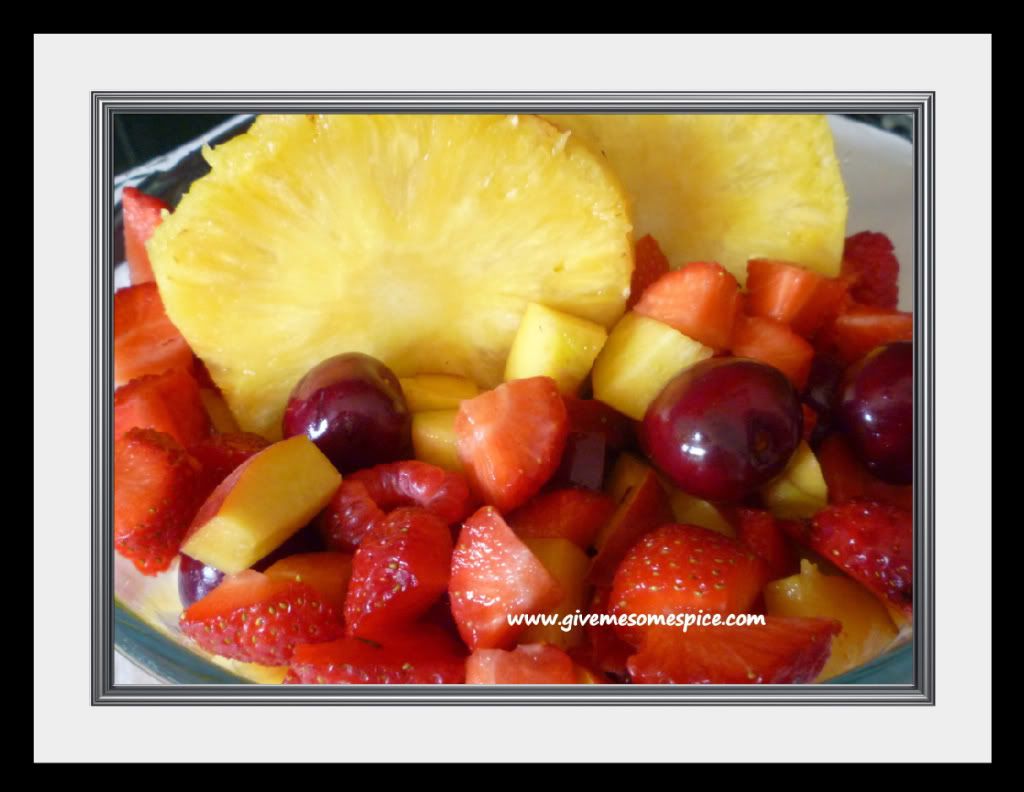 If you enjoy reading my blog, please Follow or become a fan of my page on
Facebook
or follow me on
Twitter
.
www.givemesomespice.com