I had a lovely surprise email, last night just before going to bed, from from Umm Mymoonah of the
Taste of Pearl
. She had nominated me for an Award. This morning I found another nomination from PJ of
Seduce your Tastebuds
. I feel blessed to receive two nominations after such a long time. These Awards are like Gold dust to me and I will cherish them for a long time.
I started blogging as a hobby and through getting to know all of you, I have enriched my life, made friends with all of you and have managed to learn so much from all of you. You all have a place in my heart. The following quote says it all.....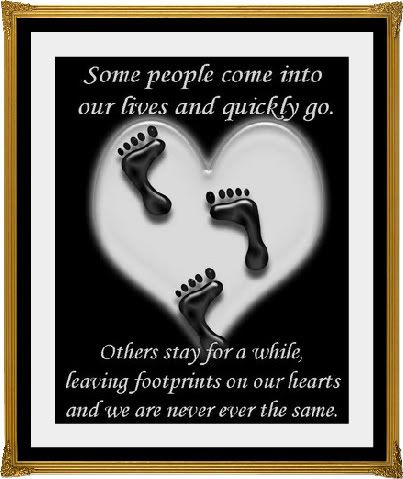 According to this award, I have to share 7 things about myself and pass this to 15 friends/bloggers of my choice (such power!!).
So 7 things about myself:
1. I enjoy writing my blog and meeting other bloggers
2. I love reading – murder mystery themes are my favourite.
3. I love all kinds of music and like to listen to BBC Asian network when I am cooking.
4. I love nature and am always amazed at all its beauty.
5. I love to travel and have been to some amazing places.
6. My favourite colour is Red
7. My favourite drink is Diet Coke
It was really hard to pick 15 blogger friends. I have nominated the following bloggers to pass this award to. Some of them already have loads of Awards and I hope that they still get a thrill from receiving this Award. All their blogs are interesting and an inspiration to me. Please visit their blogs when you get a chance.
1. Jagruti from
Joy of Cooking
2. Nayna of
Simply Food
3. Sanjana from
Ko Rasoi
4. Angela Jupp from
Just Waffling
5. Vaishali from
Adding Zest to your Cooking
6. Abraham Chacko from
Chackos Kitchen
7. Satya from
Super Yummy Recipes
8. Biren from
Roti n Rice
9. Pari from
Foodelicious
10. Rachana from
Veggi Fare
11. Kitchen Queen from
Khatta Meeta Theekha
12. SathyaSridhar from
SAMAYAL CORNER
13. Padhu from
Padhu's kitchen
14. Preeti Kashyap from
Write Food
15. Suhaina from
My Singapore Kitchen
There are several other blogs I love following but unfortunately, I am restricted to just 15 nominations. Please pass on the award to your 15 favourite bloggers.
www.givemesomespice.com